Not all of them, but here's a sampling of the actors who have played Robin Hood down thru movie and television history: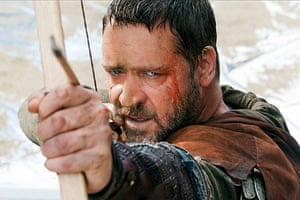 Let us begin with one of the more recent, with Russell Crowe in the 2010 release Robin Hood directed by Ridley Scott.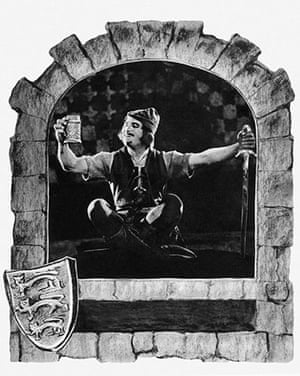 The dashing Douglas Fairbanks in the 1922 silent version.
(Side Note: This is also the first appearance of Alan Hale, Senior as Little John. He was to replay that role twice more, opposite good friend Errol Flynn and again in Rogues of Sherwood Forest. All you trivia buffs should know Hale's son – Alan Hale Jr. – as the Skipper from Gilligan's Island).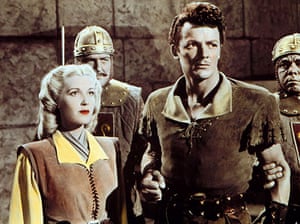 Cornel Wilde, who is kind of/sort of Robin Hood, because he's actually Robert the son of Robin Hood, who goes to help his elderly father and the aged Merry Men in 1946's The Bandit of Sherwood Forest.
John Derek played the son of Robin in Rogues of Sherwood Forest from 1950. And there's Alan Hale yet again, in his final screen role, and playing Little John for the third and last time!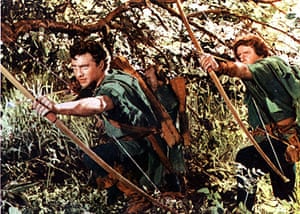 Richard Todd in a 1952 Disney-produced Robin Hood movie.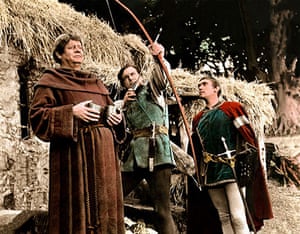 Sword of Sherwood with Richard Greene (1960) with Peter Cushing as the Sheriff of Nottingham (I just want to hear Cushing say 'Evacuate? In our moment of triumph?!' Okay, okay, I know that's from another movie, but I can't resist)
Sean Connery and Audrey Hepburn play an older Robin and Marian in the 1976 film.
Kevin Costner in the notorious 1991 release Robin Hood: Prince of Thieves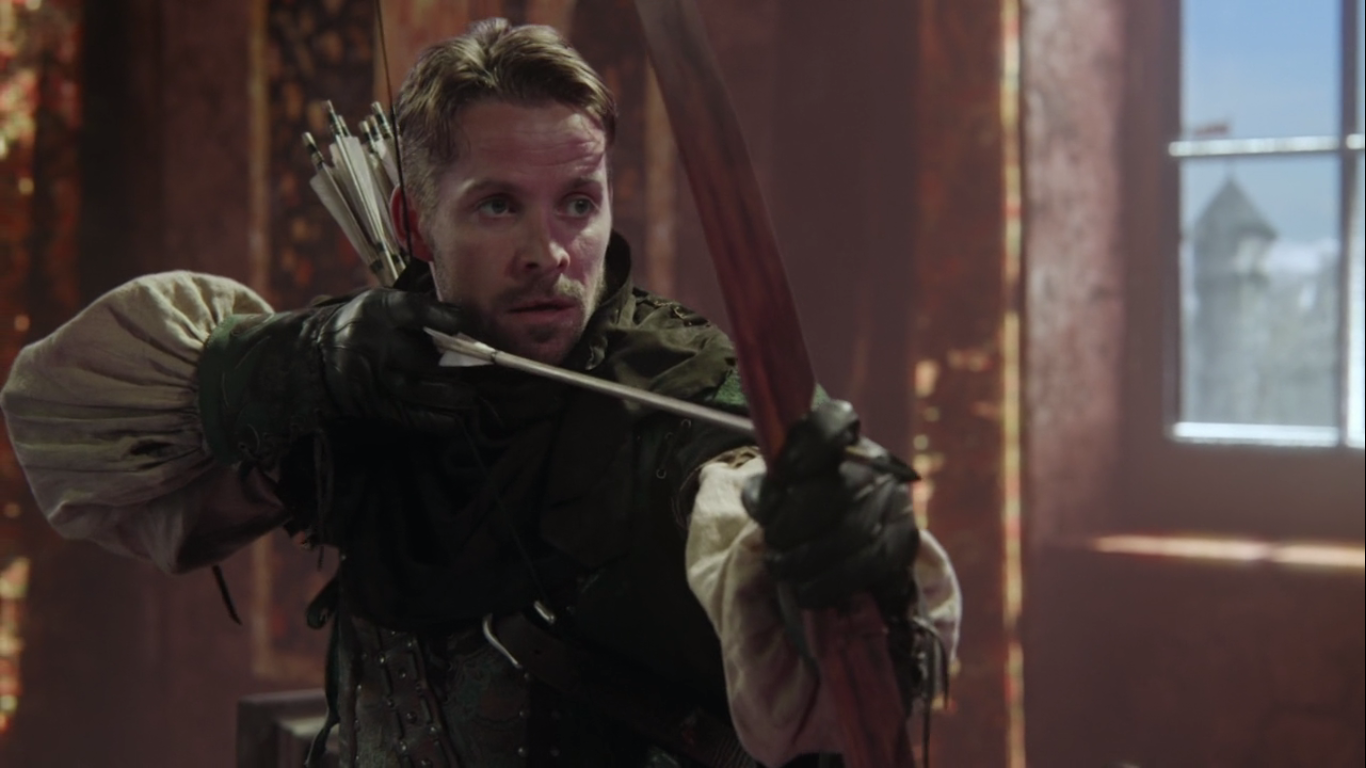 Sean Maguire's Once Upon a Time version of Robin Hood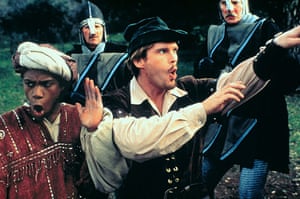 1993: Cary Elwes in Mel Brooks' Robin Hood: Men in Tights in which Elwes' Robin spouts the classic line, 'Unlike some other Robin Hoods, I can speak with an English accent.' (Oooo…take THAT Kevin Costner!)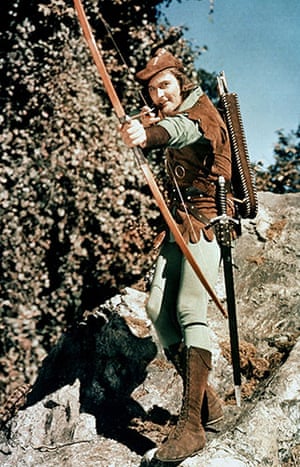 And arguably, the greatest Robin Hood of them all, Errol Flynn in 1938's The Adventures of Robin Hood. (The Keeper inserts a hearty HUZZAH right here).