On the fourteenth of November 2003, Peter Weir's Master and Commander: The Far Side of the World, adapted from the 20-book series of Aubrey-Maturin novels by Patrick O'Brian, was released in the United States in a co-production by Twentieth-Century Fox, Universal Studios, Samuel Goldwyn Films, and Miramax. Costing roughly $150 million, the film earned $212 million worldwide.
Produced and directed by Weir, the epic set in 1805 during the Napoleonic War starred Russell Crowe as Captain Jack Aubrey and his A Beautiful Mind co-star Paul Bettany as Doctor Stephen Maturin, along with (in no particular order) James D'Arcy, Billy Boyd, Robert Pugh, Edward Woodall, Max Pirkis, Max Benitz, David Threlfall, Richard McCabe, Lee Ingleby, Ian Mercer, Bryan Dick, Joseph Morgan, George Innes, Patrick Gallagher, Alex Palmer, Mark Lewis Jones, John DeSantis and Chris Larkin.
https://youtu.be/-RgIC6sJqPE
With a screenplay by Weir and John Collee, the award-winning cinematography was by Russell Boyd; the film was edited by Lee Smith; the music was composed by Iva Davies, Christoper Gordon and Richard Tognetti (including original classical pieces by composers such as Mozart, Bach, and Boccherini). Academy Award-winning sound design was by Richard King, who – with Weir – spent months reading the O'Brian books in order to document the sounds described within the pages so these might be properly recreated.
---
From book to movie…A small sampling of the O'Brian novels used for Master and Commander…
---
Opening to mostly critical acclaim, it had the misfortune of being released in the same year as The Lord of the Rings: Return of the King, meaning both movies were in competition at the seventy-sixth Academy Awards. Master and Commander was nominated for ten Oscars and won two – best cinematography and best sound editing, losing out to Return of the King in all other categories, including the coveted Best Picture.
The Keeper also had to smile on realizing that in another bit of movie trivia for 2003, Billy Boyd (Bonden) made his way into not only Master and Commander, but completed his stint as Peregrin "Pippin" Took in the Lord of the Rings trilogy. How fortunate is that?
---
Your Keeper, who is a student of movie trivia, must also note that in one of those little bits of trivia, L.A. Confidential came out in 1997, the same year as another piece of stiff competition, Titanic. LAC also lost in the Best Picture category. What are the odds of two highly acclaimed Crowe movies being released against movie juggernauts like Titanic and Return of the King and battling them during awards season?
As of this time, no sequel has been suggested in any form. The Keeper had hoped we might see one a few years after the original but decided in the end to be realistic. As time passed, it appears unlikely we will get one, at least not one with Crowe and Bettany. Considering the deluge of sequels, prequels, reboots, and retcons – most of which are pale imitations or gag-worthy messes – perhaps it's best we leave well enough alone and consider Weir's vision as unique and close to untouchable.
Critic Roger Ebert, in his review, wrote, "it achieves the epic without losing sight of the human." Truer words…
---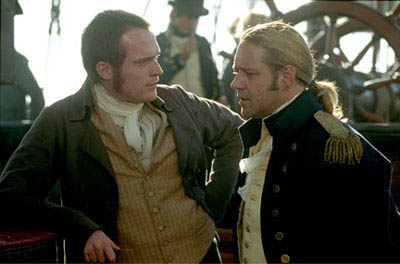 https://youtu.be/KjCOVByAmpM
---
---
Your opportunity to hear the official trailer…in German!
https://www.videodetective.com/movies/master-and-commander-the-far-side-of-the-world-german-trailer-/228924#.Wgnq13HUdDo.link
---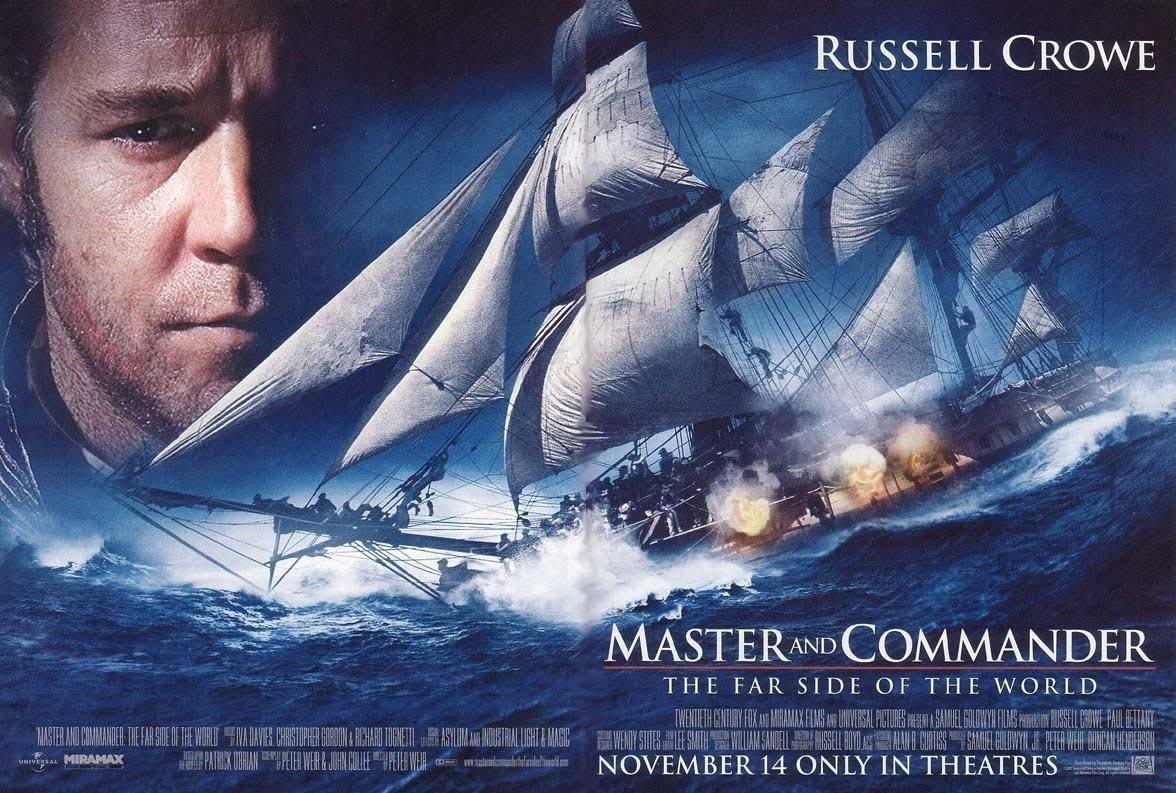 ---
On completing a four-day repositioning cruise from Vancouver, British Columbia to San Diego, how nice to arrive at the Port, look out a window before disembarking, and finding this almost parked "next door." Your Keeper was very excited to see this little bit of movie history and was quickly snapping off photographs while other passengers muttered, "What is she doing?"
This is the replica of the H.M.S. Rose, which was used as the H.M.S. Surprise in the film. She has now been officially renamed the Surprise.