Was it unrefined? Was it unoriginal? Was it yet a well-choreographed homage to the Hong Kong school of martial arts films as some have said?
Was it a four-hour extravaganza edited down to less than two-hours to please the studio and to cut down on some of the graphic violence which would have slapped it with a more restricted rating?
With a $15-million budget and featuring Oscar winner Russell Crowe, the movie barely broke even with a box office of $19.7 million.
And no, it has nothing to do with the notorious Iron Fist, brought to you by Netflix and Marvel.
For every American Gangster or Guardians of the Galaxy (you'll see why I mentioned Guardians in a moment), there comes a less successful movie, and on this day in 2012, The Man With the Iron Fists, directed by RZA, rap star/hip-hop artist/leader of The Wu-Tang Clan, opened in North America to mixed reviews.
It is described on IMDB with: "On the hunt for a fabled treasure of gold, a band of warriors, assassins, and a rogue British soldier descend upon a village in feudal China, where a humble blacksmith looks to defend himself and his fellow villagers."
Clockwise: Rick Yune, Russell Crowe (Gladiator, Master and Commander: The Far Side of the World, LA Confidential), Lucy Liu (Kill Bill, Elementary) Cung Le, Jamie Chung, and David Bautista (Guardians of the Galaxy Volume 1 and Volume 2)
I told you I'd explain my earlier mention of Guardians of the Galaxy!
You also may have noticed Quentin Tarantino's name in HUGE letters in one of the title cards in the credits. Well, he and RZA are acquainted, as the rapper did the soundtrack for Tarantino's Kill Bill. The director of Pulp Fiction lent his name to give The Man With the Iron Fists a bit of 'clout', and at one time, there was a discussion that RZA's movie and Tarantino's Django Unchained might become part of a shared universe! Alas, it was not to be.
Now there was a direct-to-home-video release called The Man With the Iron Fists 2, with RZA only starring this time, but I'll leave that one to you to find on your own!
---
With a screenplay by RZA and Eli Roth, based on a story by RZA, and music composed by RZA and Howard Drossin, the movie also featured blaxploitation queen, Pam Grier, as RZA's character's mother.
Crowe played Jack Knife, an opium-addict British soldier, whom RZA claims was inspired by his late cousin, American rapper Ol' Dirty Bastard. Crowe was looking to channel Clint Eastwood in Dirty Harry and The Outlaw Josey Wales.
RZA and Crowe had met during the filming of American Gangster, however, the Oscar winner was only able to give the production ten days.
---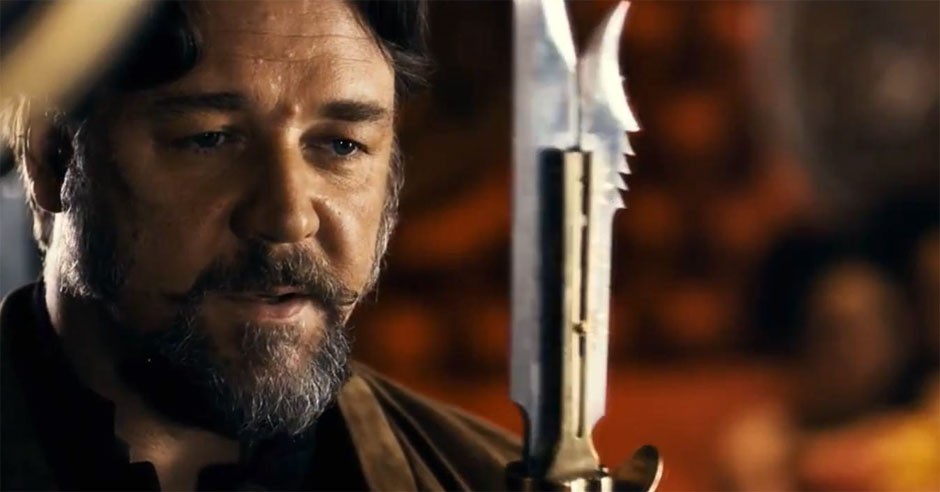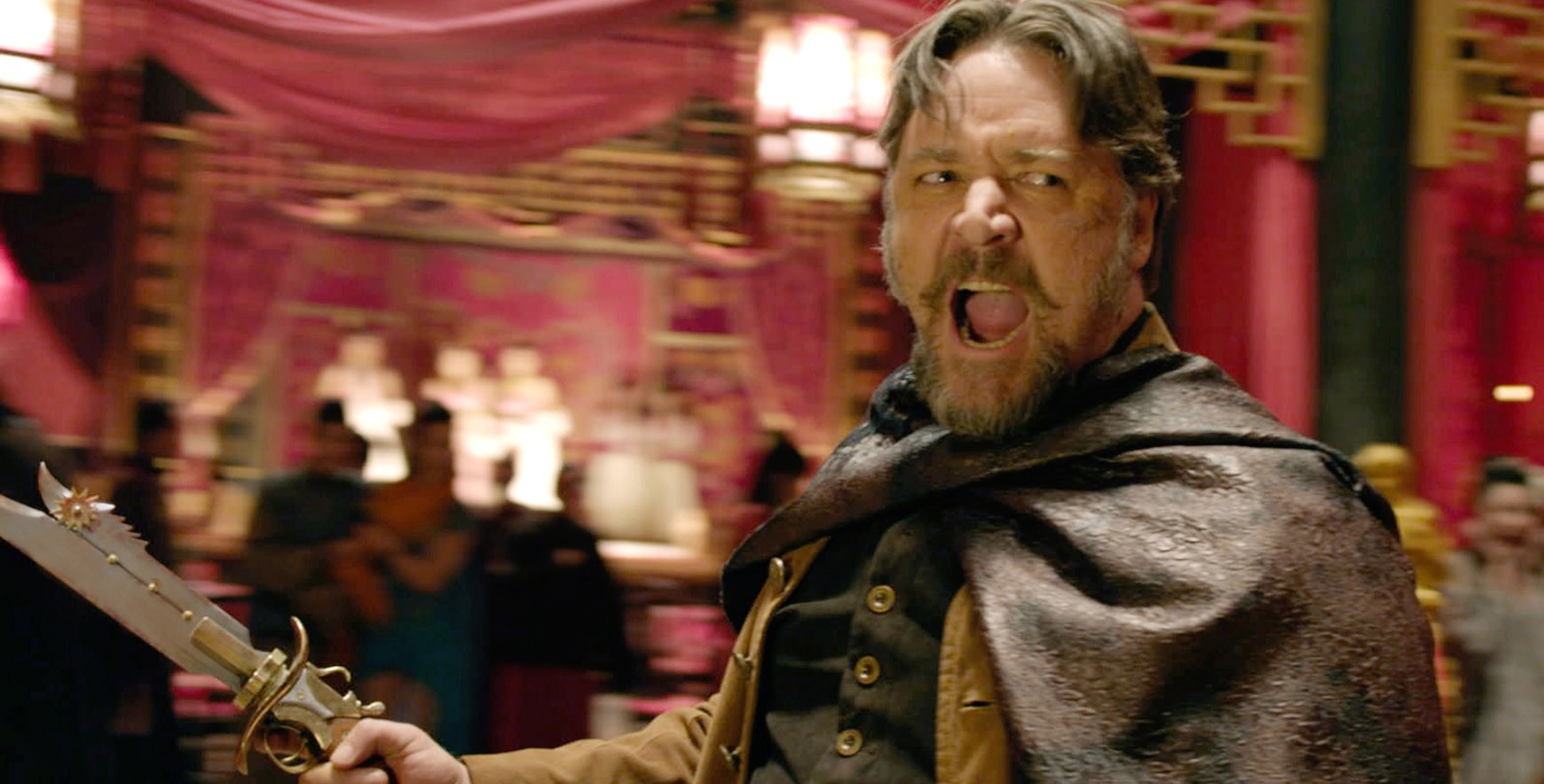 ---
A bit more context to the photograph immediately above this!
https://youtu.be/MytSHkzJqvc