On this date, the biographical movie Hammers Over the Anvil had its' Australian release. Starring Charlotte Rampling and Russell Crowe, the screenplay by Peter Hepworth and (the film's director) Ann Turner, was adapted from the novel of the same name, written by Alan Marshall.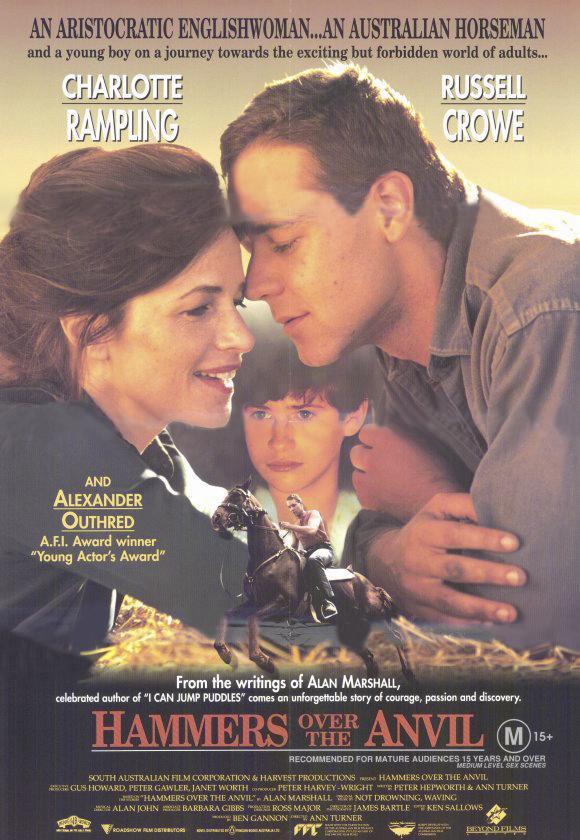 "Set in the early 1900s in a small town in the Western District of Victoria, centering around a young Alan Marshall and the people in his town. Crippled by polio, Alan tries to make sense of his place in a world where a man's physical prowess gains the admiration of women and the envy of his peers, as demonstrated by the horsebreaker East Driscoll, portrayed by Russell Crowe. Charlotte Rampling also stars as an English lady, Grace McAlister, who has moved to the area with her husband. Complications arise as an attraction develops between East and Grace and young Alan deals with the complexities of growing up."
– https://en.wikipedia.org/wiki/Hammers_Over_the_Anvil#Plot
Budgeted at 4 million Australian dollars, it grossed 50,491 Australian dollars at the box office.